About Aging Focused Care Management and Mediation
Aging Focused Care Management and Eldercare Mediation, San Diego, CA Geriatric Care Management Provide care management services to aging and disabled individuals. Complete home evaluations to assist families in creating a better living environment for all. Attend doctor and related appointments to assist individuals and families with understanding and complying with medical diagnosis, prognosis, and treatment plans.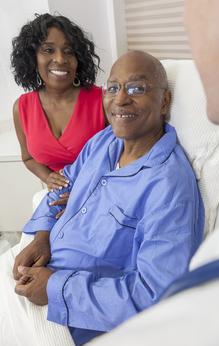 www.agingfocused.com
Our Services Eve-Mar is dedicated to providing care management services to those individuals and their families who are experiencing life changing and life challenging issues due to physical and mental diseases brought on by aging. New Clients Each of our clients is managed as an individual person. We treat each client as we would expect one of our family members to be treated. Eve-Mar focuses on completing a thorough evaluation of your loved one's life to assist in making appropriate decisions for their care.​ Our Promise At Eve-Mar, we pride ourselves on providing individual care management with the highest level of discretion, integrity, respect, privacy, and professionalism. Eve-Mar is committed to diffusing difficult situations for elders and their caregivers by being available during those difficult moments. Trust Our Experts With All Your Life Needs At Eve Mar Care Management and Mediation we take great care in treating each and every one of our clients as valued individuals. We want to know your loved ones to assist them in living a life that would best fit their needs but more importantly reflect who they are. Contact a member of our scheduling team directly to schedule your next visit today so you can return to living a happy and healthy life. Dr. Rebecca Montano is an industry professional with over 23 years of experience working with individuals with disabilities as well as individuals who are experiencing the changes and challenges associated with aging. Dr. Montano has a Ph.D. in Human Services with an emphasis in Geriatrics, a Master's degree in Rehabilitation Counseling, and a Master's degree in Business Administration. Dr. Montano holds certifications as a Certified Rehabilitation Counselor, a Certified Case Manger, and Care Management-Certified. She is a member of National Association of Professional Geriatric Care Managers. Finally, she has completed specialized training and certification in Mediation as well as Family, Divorce, and Business Mediation. Dignity, individualism, and preservation of value are the key elements in Dr. Montano's philosophy of working with the aging population. Certificate of Completion: Basic Mediator-California Dispute Resolution Program Act Certificate of Completion: Divorce, Family, & Business Mediation-California Dispute Resolution Program Act.
Coordinate ancillary care services including but not limited to home health care, adult day care, physical therapy, occupational therapy, and speech and hearing therapy to ensure individuals receive appropriate, licensed, and safe care from other professionals. Facilitate multidisciplinary conferences with providers to ensure medications and treatments are streamlined to avoid duplicate or contradictory medical care. Assist in referrals to assisted living or skilled nursing facilities when deemed appropriate. Coordinate and facilitate non-medical services including but not limited to trust attorneys, financial advisers, fiduciaries, real estate agents, or reverse mortgage professionals. Provide caregiver support and education to family members. Market services to general public, medical professionals, financial and legal professionals, employers, and property managers via networking activities, direct mail, seminars and presentations. Eldercare Mediator Mediate eldercare issues including but not limited to care plan protocols, living arrangements, care responsibilities, and/or financial obligations/protocols with aging adults and their families. Facilitate discussion between disputants with the intention of reaching mutually beneficial agreements who are engaged in a business related conflicts involving an elderly individual. This can include, but is not limited to caregiver-caregiver, family-caregiver, or elderly individual-business disputes.
AGING fOCUSED Care management services
Aging Life Care Management and Mediation