each situation. The goal of the mediation is to plan for the present and the future, rather than to revisit the past, although elder mediators also help families recognize and move through earlier patterns that may affect current conflict. Elder mediation provides opportunities for families (often, adult siblings) to address issues of denial, imbalanced responsibilities and finger pointing. Apologies and forgiveness may play a role in the process.

Elder mediation usually is significantly less expensive than litigation. Particularly helpful in situations that are not (yet) litigious, mediation can save countless hours and of family discord.

One advantage of elder mediation is that the discussions are all confidential – the mediation becomes a "safe place" for difficult conversations.
Elder mediation is appropriate for:



Residency decisions – moving to an Assisted Living Facility, remaining home with companion care, remaining home with a child as live-in caregiver, moving in with a relative, moving to a city closer to a relative
Caregiving duties – division of labor, caregiver burnout, suggestions made by someone other than the hands-on caregiver, financial expectations regarding caregiving activities
Financial concerns – division or sale of farms, family-owned businesses or property
Decision-Making Issues – guardianship/conservator contests or power of attorney
End-of-Life Decisions – advanced directives, living wills, organ donation preference, funeral preplanning, Personal representative/Executor differences
Wills, Trusts & Estates Conflicts – planning, distribution of assets, & resolution of family disputes)
Driving and other Safety Concerns – driving, testing, transportation to medical appointments, friends, social events & church)

What is Elder Mediation?

Elder mediation benefits families who are unable to engage constructively in difficult conversations on behalf of aging loved ones. It is a process where two or more parties meet with an impartial mediator (or co-mediators) to resolve differences. Rather than imposing any decisions, the mediator guides the parties, using techniques that foster effective communication. The mediator serves as a process expert for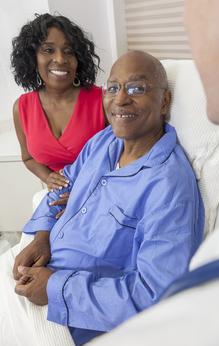 www.agingfocused.com
Our Services Eve-Mar is dedicated to providing care management services to those individuals and their families who are experiencing life changing and life challenging issues due to physical and mental diseases brought on by aging. New Clients Each of our clients is managed as an individual person. We treat each client as we would expect one of our family members to be treated. Eve-Mar focuses on completing a thorough evaluation of your loved one's life to assist in making appropriate decisions for their care.​ Our Promise At Eve-Mar, we pride ourselves on providing individual care management with the highest level of discretion, integrity, respect, privacy, and professionalism. Eve-Mar is committed to diffusing difficult situations for elders and their caregivers by being available during those difficult moments. Trust Our Experts With All Your Life Needs At Eve Mar Care Management and Mediation we take great care in treating each and every one of our clients as valued individuals. We want to know your loved ones to assist them in living a life that would best fit their needs but more importantly reflect who they are. Contact a member of our scheduling team directly to schedule your next visit today so you can return to living a happy and healthy life. Dr. Rebecca Montano is an industry professional with over 23 years of experience working with individuals with disabilities as well as individuals who are experiencing the changes and challenges associated with aging. Dr. Montano has a Ph.D. in Human Services with an emphasis in Geriatrics, a Master's degree in Rehabilitation Counseling, and a Master's degree in Business Administration. Dr. Montano holds certifications as a Certified Rehabilitation Counselor, a Certified Case Manger, and Care Management-Certified. She is a member of National Association of Professional Geriatric Care Managers. Finally, she has completed specialized training and certification in Mediation as well as Family, Divorce, and Business Mediation. Dignity, individualism, and preservation of value are the key elements in Dr. Montano's philosophy of working with the aging population. Certificate of Completion: Basic Mediator-California Dispute Resolution Program Act Certificate of Completion: Divorce, Family, & Business Mediation-California Dispute Resolution Program Act.
Aging Life Care Management and Mediation
AGING fOCUSED Care management services